The Shepherds Hide
The Granary, Mill Farm, Brightlingsea Road, Thorrington, Colchester, Essex CO7 8JJ
Glamping at campsite or camping ground The Shepherds Hide
A luxury self-catering shepherds hut tucked away on the beautiful Essex coast.
Located on a family farm, the Shepherds Hide huts are a luxurious unique and secluded self catering shepherds huts, tucked away on the heart of the Essex coast, just outside Colchester. They are perfect for short breaks, romantic getaways or for longer self-catering holidays in the countryside with excellent bird watching and walking on site and a range of tourist attractions nearby. Mill Farm, is about 55 acres of a mixture of arable, grassland, salt marsh, tidal creeks and inland waters and is the home of the only fully restored tide mill in Essex. Reconnect with nature and yourselves at The Shepherds Hide, away from the hustle and bustle of your busy lives.
Gallery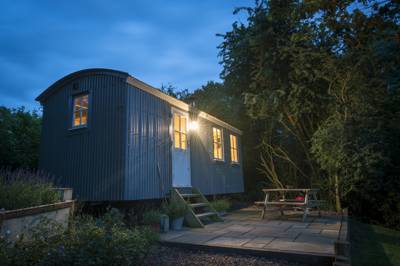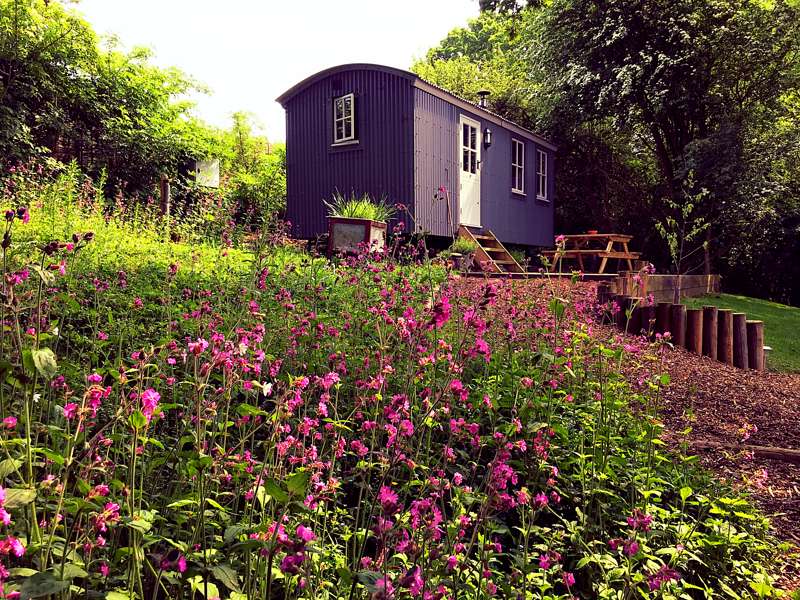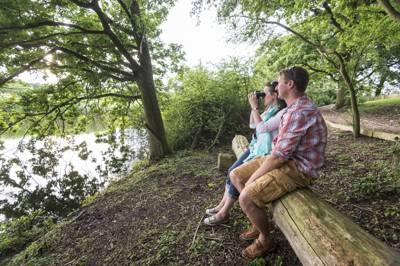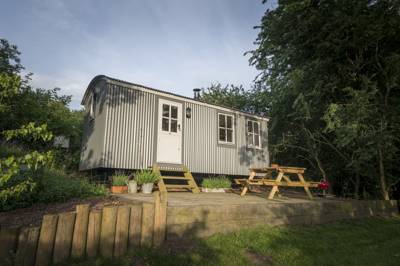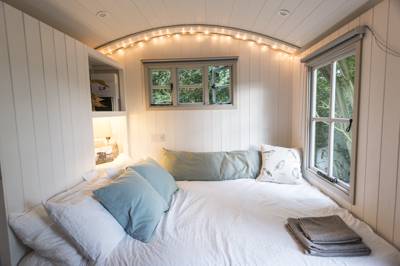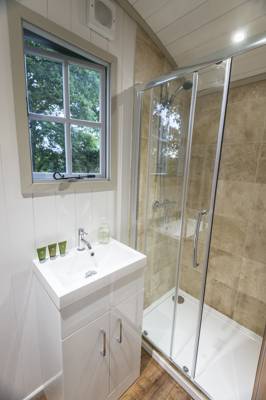 Reviews from Cool Camping
Perfect weekend away
My boyfriend and I stayed here for his 21st birthday last June and it was beyond perfect. The cabin was furnished beautifully and the owners had put thought into every tiny detail. There is also a fully functioning bathroom and an enormously comfortable king size bed, which made our stay here even more pleasant! The location was also a massive bonus for us, as we could relax in the country side at the cabin if we chose to but could also drive to nearby pubs and restaurants if we fancied it. Would recommend the Shepherds Hide to anyone who is looking for a quiet, relaxing retreat, it's 10/10!
A perfect bubble of relaxation
Having read reviews elsewhere about the Shepherds Hide, my wife and I had high expectations. Well, what can I say? It exceeded them in every way.
Our visit coincided with 'Storm Imogen' and we must admit we did wonder how the first night would be. The underfloor heating, log burner, and VERY comfortable bed meant we were nice and cosy, and actually had the best night's sleep we've had in a really long time!
One of the things that really makes it special, is that the owners have added some truly lovely touches to the Hide. Waiting for us in the kitchen was a basket of local produce which included some homemade jam, bread, juice and eggs. They'd also thoughtfully provided tea, coffee, sugar, milk and butter. The kitchen is very well stocked with pans, crockery cutlery and cooking utensils, so if you feel so inclined, you can cook a proper meal on the stove and oven. The Hide is spotlessly clean, organised and most importantly (at least to us) is set in peaceful and quiet surroundings. It was just what we needed, the perfect retreat.