Caalm Camp
Caalm Camp, Goods Farm, Stour Row, Shaftesbury, Dorset SP7 0QH
Glamping at campsite or camping ground Caalm Camp
Caalm by name, calm by nature. This blissfully chilled-out Dorset hideaway promises a relaxing stay for all.
Caalm Camp is a family-run rural retreat in the heart of the Dorset countryside. We have taken the very best things about camping in the South West of England (fresh air, lovely views and eating al fresco) and added comfy beds with fresh white linen sheets and electricity in our pretty hand-painted Yurts from Mongolia. You also have your own personal wet room, with underfloor heating for the duration of your stay.
Gallery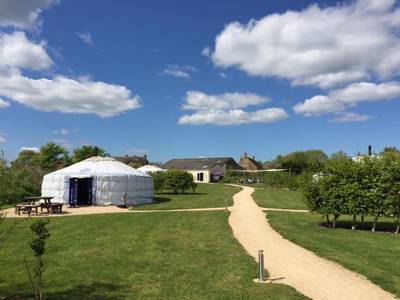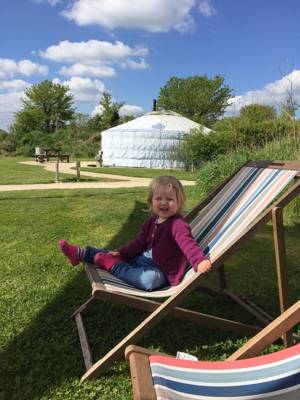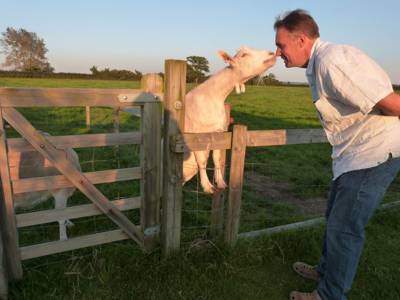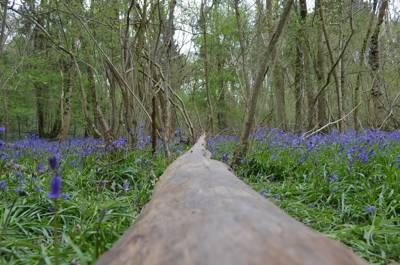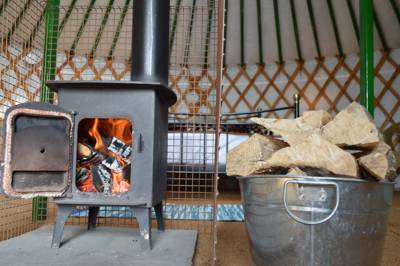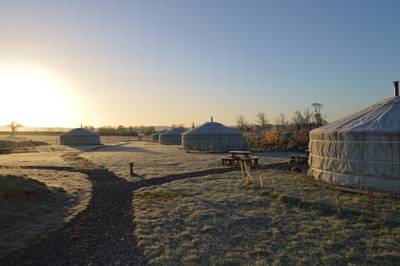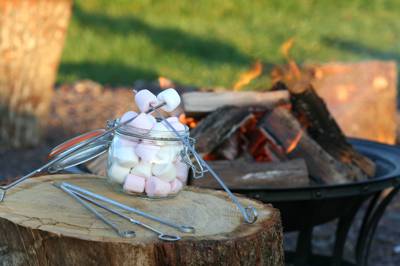 Reviews from Cool Camping
Faultless from start to Finish!
Caalm Camp is one of those places that has just got it spot on. Their yurts are stunning, facilities incredible, and hospitality fantastic. I'm personally not the biggest fan of traditional camping after many unfortunate experiences but yurting at Caalm was certainly not one of those. The yurts are built to the highest spec and stay warm and dry throughout the day. Providing actual beds make a massive difference as well. The thing that makes Caalm special for me is the access to the shared house with a separate bathroom per yurt, a shared modern kitchen, games room, and living room. Despite being their for a whole weekend, we only left the campsite a couple of times as there was so much to keep us busy on site. The fuller-than-life resident goats also completed the experience, for sure! If you're considering Caalm Camp, stop reading this review and book right away!
Brilliant Family Glamping
We just returned from 3 wonderful days at Caalm Camp. Myself and husband were a bit worried about taking a toddler 'camping'! Upon arrival our worries diminished! Mark greeted us and showed us around and we quickly realised we had over packed and should've booked a week! We have stayed in yurts elsewhere but Caalm Calm is head shoulders above our previous experience. The yurts were beautiful, clean, comfortable and had everything you should ever need. The fan was a lovely edition as it was very hot when we arrived. There are electric sockets, a water tap outside the yurt and a BBQ and fire pit for your use. There's a set of picnic plates, cups and cutlery for use when BBQ-ing. The shared kitchen was large, clean and stocked with every utensil you should ever need. Having our own fridge was perfect for all our toddlers essentials and for a few bottles of wine! Our own bathroom was clean and large and the white fluffy towels were a real luxury. Our daughter enjoyed playing with the toys and if it rained I could see this communal area would be a welcomed edition. The atmosphere was so calm and relaxing and we so enjoyed watching our daughter play with the other children and explore the beautiful countryside safely. We met some lovely families and had a wonderful time visiting Peppa Pig World and Swanage. Shaftesbury looked so interesting and pretty we needed more days as there are lots of places we wanted to see. Mark was welcoming and would call by in the evenings to ensure everyone was happy and all ok. He really had thought of everything though so there was nothing more we could ask for. We can't wait to return!